Danny Been, Principal Instructor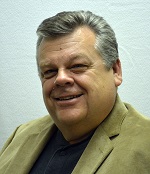 Danny has poured his life into the real estate business for over two decades. In addition to serving as the Principal Instructor and curriculum developer for ARES, Danny is also the Principal Broker for DANALI Real Estate, Inc.
As a student at Southeastern Oklahoma State University and later at the University of Arkansas, Danny sought to learn everything he had an opportunity to learn. That thirst for knowledge has carried into his real estate career, driving him to ensure he has the most current and accurate information at his disposal to pass on to his students. Experience as retail store manager and as a small business owner give Danny an abundance of real-life examples which make learning come alive in his classes.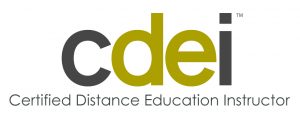 Danny maintains a keen awareness and up-to-date knowledge in real estate law and ethics and impresses on his students the importance of practicing real estate according to the highest standards.  As a practicing broker, Danny has the opportunity to experience and understand the real estate industry on a daily basis..
When he can pull himself away from business, Danny enjoys spending time in the garden or relaxing with family, including his eight grandchildren. He is an avid fly fisherman and loves exploring the natural beauty of Arkansas.
EDUCATION
Bachelor of Science, Southeastern Oklahoma State University, 1976
Post-Graduate Studies, University of Arkansas at Fayetteville , 1977
Arkansas Real Estate Licensee and REALTOR®, 1994
NAR Accredited Buyer's Agent Representative Designation, 1998
NAR Certified Mediator, 2005
Arkansas Real Estate Licensed Broker, 2007
State of Arkansas Certified and Licensed Real Estate Instructor, 2007
EXPERIENCE
24 Years experience as a professional REALTOR® in Central Arkansas
8 Years as small business owner in building supply & outdoor power equip.
22 Years professional experience in industrial contract negotiation
30 Years proven professional marketing and business management
8 Years experience professional real estate expert witness
PROFESSIONAL AFFILIATIONS
National Association of REALTORS®, Member, 1994
Little Rock REALTOR® Association Director, 2004
Arkansas REALTOR® Association, 2005 Chair, Professional Standards
Arkansas REALTOR® Association, 2006 Chair, Risk Reduction Committee
Arkansas Real Estate Foundation Director 2005-2008
Cooperative Arkansas REALTOR® Multiple Listing Service Director 2005-2010
Arkansas Real Estate Commission Broker Education Task Force 2009-2010
ARELLO Certified Distance Education Instructor (CDEI) 2015-present
Real Estate Educators Association (REEA) Member 2016-present
11220 Rodney Parham Rd.  Ste. 6 – Little Rock, AR 72212
(501) 223-2737 Office – (501) 690-7448 Mobile – (501) 223-2742 Fax