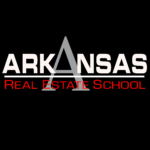 Arkansas Real Estate School is a changing the face of real estate education in Arkansas.  We are a modern training organization conveniently located on Rahling Circle in west Little Rock, Arkansas and considered the premier real estate school in Arkansas by most brokers and agents.
In 2010, Danny Been and Alison Chambers founded the school and developed the curriculum to provide you, as real estate licensees and candidates, the most current and practical tools you need to be successful in the real estate profession. Alison left the business in 2013 to pursue other interests.  Danny continued to grow the business and formed a business partnership with Carolyn Patterson.  Arkansas Real Estate School rapidly emerged as the leading training academy in the state.  Upon the retirement of longtime educator Wayne Camp, Arkansas Real Estate School took over the reins of Camp Real Estate School in Mountain Home. This positioned us to continue Wayne's tradition of bringing courses and instructors of the highest quality to north central Arkansas and southern Missouri.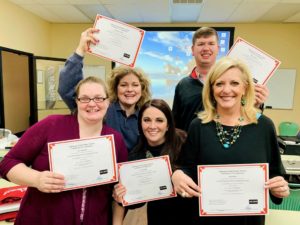 HIGH AGENT PLACEMENT
Since ARES is the premier real estate school in the state of Arkansas, several highly successful brokerage firms come to our school during our pre-license classes to ask our students to come interview with them .  Many students find a brokerage to partner with during these brief presentations.  Arkansas Real Estate School is not only interested in preparing students for passing the test and being successful sales agents, but equal emphasis is placed on the student finding a great place to begin their career as a real estate professional.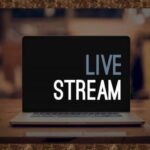 ARES FACILITY/PRESENTATION
Our Live-stream classes have replaced the in-person classes formerly located on Rodney Parham in Little Rock, AR.  These classes are interactive and set up just like our in-person classes used to be, but at the convenience of your own home or office!
In Mountain Home, Texarkana, Jonesboro and many other areas, we continue the tradition of excellence by securing local venues that meet our high standards for an environment that is both highly conducive to learning and comfortable for our students.  These classes will be for Continuing Education only.
ARES CURRICULUM
Our classroom materials were developed by founder and principal instructor Danny Been, fully approved by the Arkansas Real Estate Commission to meet their stringent guidelines. Materials are dynamic and constantly reviewed to ensure you are being provided with the most current industry information. Materials are included in the tuition price for all of our Zoom classes.
To better meet the needs of a variety of potential students, we added self-paced online courses in the spring of 2016. After extensive research, we chose distance education partners whom we believe provide the best courses available in the state of Arkansas.
ARES STAFF
For more information about our instructors, click HERE.
Our school office manager, is extremely knowledgeable and helpful.  If you have any questions or concerns regarding our school offerings, she'd be glad to help guide you.  There are no silly questions, so please ask!
Our online school administrator, Amanda, is also extremely knowledgeable and helpful.  With her wealth of knowledge on the online curriculum, you'll be sure to receive the best customer service and guidance.  Amanda is also a licensed Broker.
For a complete list of our school policies, click HERE. As always, please feel free to contact us with any questions or concerns.
---
Arkansas Real Estate School
501.223.2737